ARTIST BIO | MUSIC | IMDB | ARTIST'S WEBSITE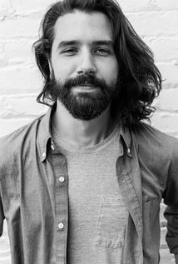 Download Credits:


American, Resides in Los Angeles
David Fleming is an American composer who has written music for numerous films, video games, and commercials. After winning BMI's Pete Carpenter fellowship, David came to Los Angeles to work with legendary Law & Order composer, Mike Post. Soon after, David relocated to Remote Control Productions, the legendary studio facility of Oscar winning composer Hans Zimmer. Here, David began contributing music to major films including Divergent, Teenage Mutant Ninja Turtles: Out of the Shadows, and this summer's Transformers: The Last Knight . David's first studio feature, The Perfect Guy was released by Sony Screen Gems and opened at #1 at the box office. David's music can be heard weekly on NBC's Chicago Fire and in several popular video game titles, including Assassin's Creed III .