ARTIST BIO | MUSIC | IMDB | ARTIST'S WEBSITE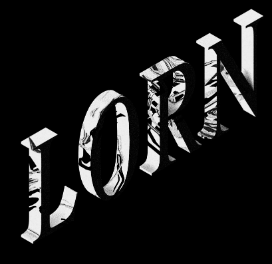 Download Credits:


Lorn currently resides and works in Eau Claire, Wisconsin with his fiancé and cat.
Marcos Ortega aka Lorn, is a multi-instrumentalist, self-taught musician, producer, writer, composer, sound designer, recording/mix engineer, and visual artist. He has performed live around the world for dedicated fans in huge festivals and packed basement raves both solo, and with the likes of Mary Anne Hobbs, Flying Lotus, & Amon Tobin.
Lorn's music can be found in films such as Elysium and 2016's Frank & Lola, and cult indie games like Furi, and Memory of a Broken Dimension. He wrote original score for Sony PlayStation 4's launch title Killzone: Shadow Fall where he was co-composer with Tyler Bates.
With original album releases on Brainfeeder, Ninja Tune and Wednesday Sound, his original music has been featured in AAA franchises, Dirt, Gran Turismo, N++, Sleeping Dogs and Little Big Planet as well as numerous ad campaigns for Adidas, North Face, Adult Swim, K2, Zign, Bot & Dolly and continues ongoing collaborations with GoPro.
From a man obsessed with sound and music and their endless possibilities, Lorn takes great joy in building things from the ground up; hand-making sounds and music out of discarded technology, garbage, machinery, field-recordings of the earth and its elements, the human voice, analog/digital synthesizers and even takes traditional organic instruments and pushes them past their limits.