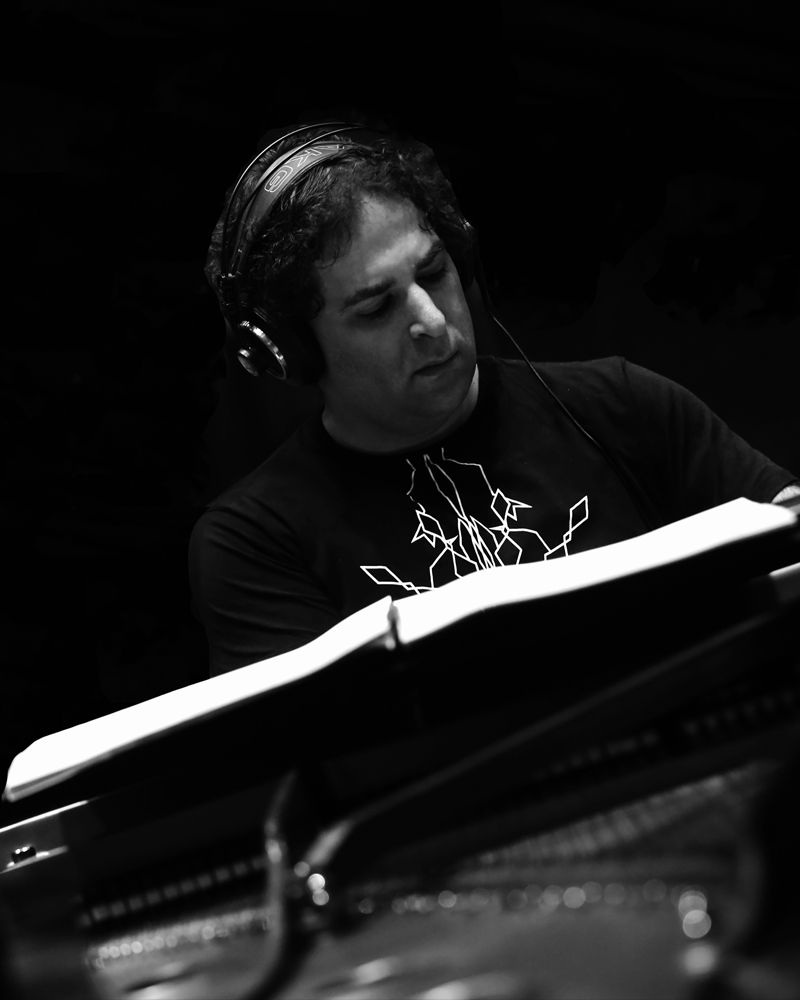 A multi award-winning musical artist, Michael hails from Sydney Australia where he was mentored by some of Australia's finest musical minds. Sydney is home to diverse musical cultures, many of which fed into Michael's formative years as a musical artist. He made the move to the United States in 2014 and currently works from both Los Angeles and Sydney.
Michael's scores are deeply emotive, and the beating heart of his music always comes to the fore. His first film score (bringing the first of several Australian Academy of Cinematic Arts Award Nominations), THE BLACK BALLOON (dir. Elissa Down) was a deeply felt rumination on optimism in the face of hardship. BLINDSPOTTING (dir. Carlos Lopez Estrada) explores the simplest of musical moments to try and make sense of a world turning inward upon itself. Recent scores such as FEEL THE BEAT and the family, feel-good series, IVY+BEAN (dir. Elissa Down) have focused on moments of connection and love within chaos. Michael brought tenderness and fragility to his action scores with David Ayer – THE TAX COLLECTOR and DEPUTY. He brought a quirky wistfulness to the Oscar-winning animated short, THE LOST THING (dir. Shaun Tan and Andrew Ruhemann). ONLY THE DEAD SEE THE END OF WAR (dir. Michael Ware, HBO) ends with a Requiem for Strings that attempts to make sense of the mayhem that we, the audience, have just been witness to.
Equally at home within darker worlds, Michael has often pushed boundaries with his darker scores. THE VIGIL (dir. Keith Thomas) explores claustrophobia and terror before taking a surprising turn into deeper emotion. CABINET OF CURIOSITIES: PICKMAN'S MODEL (dir. Keith Thomas) is a romantic score that devolves into terror. Michael's award-winning score for THE DEVIL'S CANDY (dir. Sean Byrne) is brutal and atmospheric, yet all the sounds are made by orchestral string instruments. Nash Edgerton's MR INBETWEEN is a study in guitar, with all the instrumentation emanating from a single instrument. CORPORATE ANIMALS (dir. Patrick Brice) is a work of both comedy and terror, pushing at the edges of cinematic string writing. These are the kind of explorations that drive Michael's curiosity as a composer.
Michael has collaborated with some incredible colleagues over the years. Ambrose Akinmusire and Michael worked together to create an entirely new musical language for the BLINDSPOTTING SERIES. Esteemed composer and teacher, Nyoman Wenten, joined Michael on a journey into the heart of BALI 2002 (dir. Peter Andrikidis).