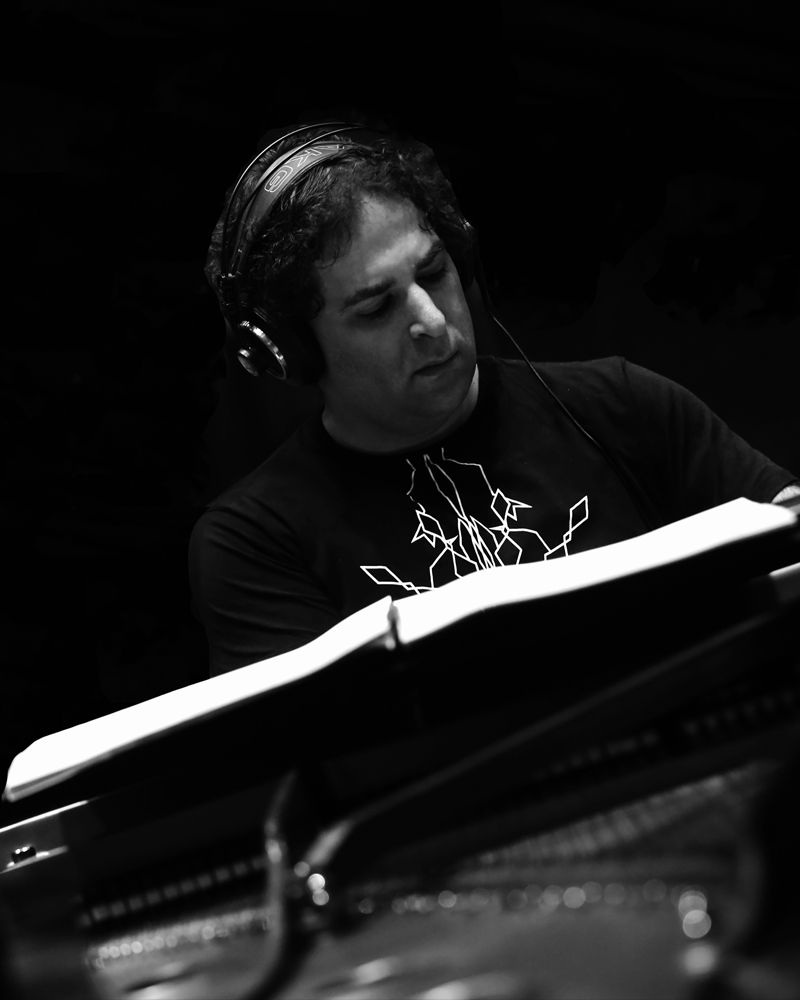 Michael Yezerski is a four-time Australian Academy of Cinema and Television Arts Awards (AACTA) nominated composer and one of the busiest writers working today. He has a unique voice in film music, creating scores that cross genres and break rules. With a background in both electronic music production and orchestral writing, his work is highly evocative, original and diverse.
Michael's score for BLINDSPOTTING moves between contemporary Oakland-inspired funk and delicate emotional cues. The band was comprised of players who hail from the Bay Area and Michael infused the sounds of the city (such as BART trains) into the music. The resulting sound is wholly original.
For Sean Byrne's explosive horror metal epic, THE DEVIL'S CANDY (TIFF 2015), Michael won Best Original Score at Fantastic Arts 2015 for his relentless, drone metal soundtrack. The film was a cult hit and sat prominently atop the US iTunes horror charts for several weeks on its digital debut. Bill Guttentag and Michael Ware's searing Emmy-nominated documentary feature, ONLY THE DEAD SEE THE END OF WAR premiered at Telluride before a successful season on HBO.
Michael's first feature film scores were the critically acclaimed THE BLACK BALLOON (dir. Elissa Down, winner Best Picture 2008 AACTA Awards and the Berlinale Crystal Bear) and THE WAITING CITY(dir. Claire McCarthy). Since then, Michael has written scores and songs for more than twenty feature films and has won numerous industry and guild prizes.
Other film highlights include Academy Award winner, THE LOST THING (Best Animated Short 2011), Josh Lawson's riotous THE LITTLE DEATH (Winner, Audience Award SXSW) and PJ Hogan's MENTAL.
Several of the most acclaimed Australian television productions of the last few years feature a score by Michael Yezerski. Nash Edgerton's MR INBETWEEN premiered at Sundance 2018 followed by a successful season 1 & 2 on FX. The period drama, A PLACE TO CALL HOME was a cult hit around the world, screening in over one hundred and fifty countries. The acclaimed mini-series PETER ALLEN: NOT THE BOY NEXT DOOR won multiple AACTA awards and the true crime thriller CATCHING MILAT shocked a country. WANTED (Season 3, now on Netflix) was the highest rated Australian network drama in its debut season. Michael scored the critically acclaimed second season of WOLF CREEK, perhaps Australia's best known horror export and is currently composer on EOne and Fox's hit TV series DEPUTY.
Michael studied musical composition under Peter Sculthorpe and Ross Edwards at the University of Sydney graduating with first class honors. Michael then graduated with distinction in audio technology from the Australian Institute of Music and completed Film Music studies at the Australian Film, Television and Radio School. He began playing the clarinet at age 7, before teaching himself to play the piano at age 12 and composing a year later.
Michael works from Los Angeles and Sydney.