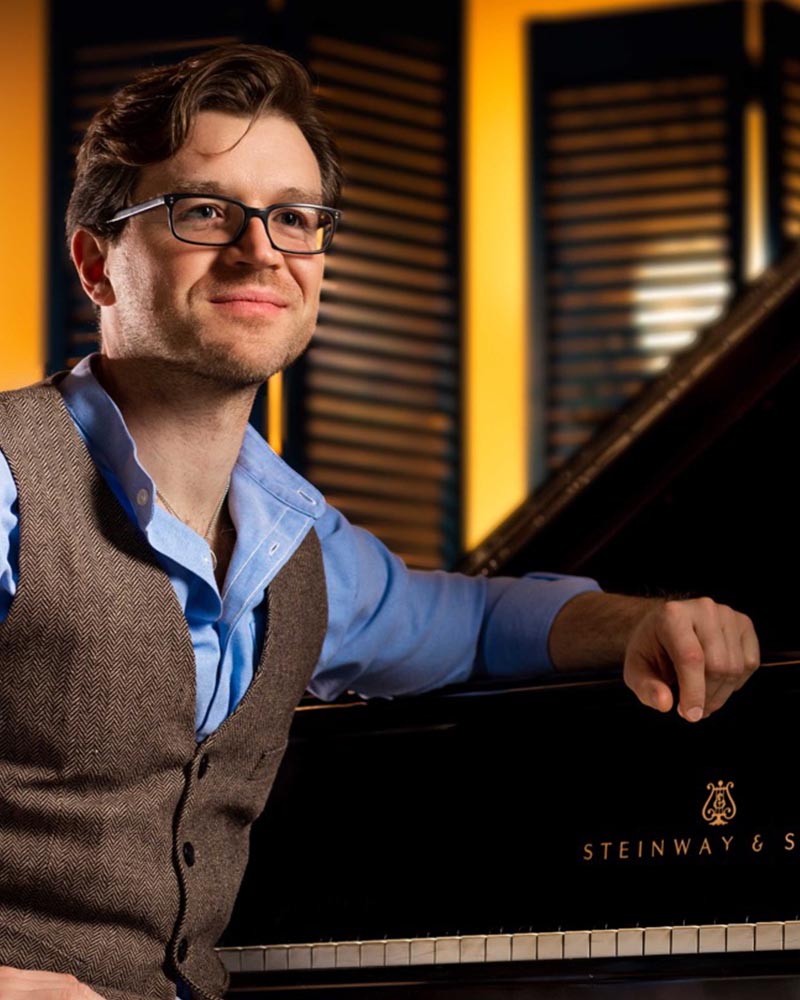 Joachim Horsley's recent credits include Sony TV & HBO Max's coming of age story The Gordita Chronicles where he worked closely with the show's creator, Claudia Forestieri, and an A-list producing team including Eva Longoria & Zoe Saldana, to create an awesome score in a merengue, salsa, & 80's pop style with top tier Latinx musicians.
Other credits include Warner Bros. & DC Comics Batman: Soul of the Dragon, ABC's Baker & The Beauty (series) and Disney Animations #1 series Big City Greens. He also was a key component of ABC's Little Mermaid Live doing arranging & orchestrating for Alan Menken and the producers.
Other notable career highlights of Joachim's include his 2019 "Via Havana," praised in the French publication Le Figaro as "a masterful album," features piano-driven re-imaginings of great Classical works using Afro-Caribbean Rhythms, such as "Beethoven in Havana." His new Album "Caribbean Nocturnes," just released & continues the same concept even further, but includes collaborations with artists Jeanine De Bique, Charlie Siem, Nu Deco Ensemble, The Hollywood Chamber orchestra, and many others.
Other projects include arranging for Michael Bublé, John Legend's All of Me tour, and orchestrating Ben Folds' Piano Concerto. Working with composer Anton Sanko, Horsley orchestrated, and conducted the score for the Lionsgate films Ouija, The Possession, and Rabbit Hole (starring Nicole Kidman and Aaron Eckhart), as well as composing additional music for the National Geographic TV series Great Migrations, which won a News and Documentary Emmy® for music and sound.
He is a Steinway Artist.