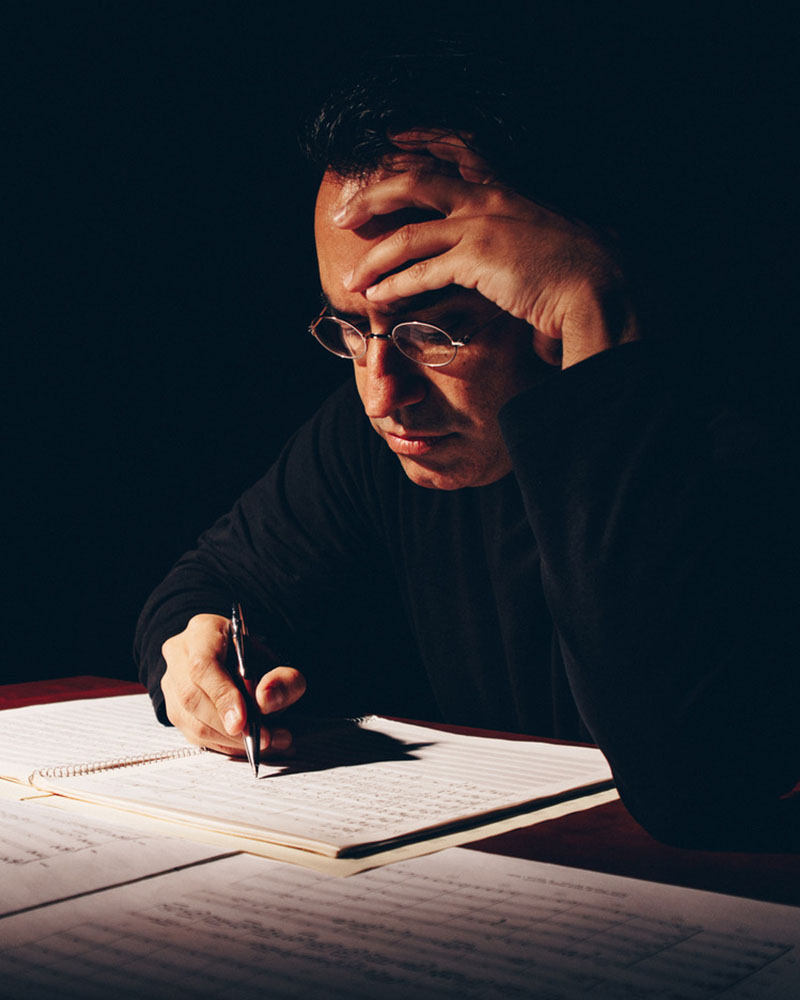 Born in Tenerife in 1972, Diego Navarro performed his first composition in concert when he was 13 years old, aged 21 he conducted an orchestra for the first time.
The awarded composer and conductor is one of the most renowned in Spanish film music today. Successful films such as "Capture the Flag" or "The Mauthaussen Photographer" stands out in his filmography, among others. His latest works have received several nominations and awards like the prestigious "World Soundtrack Awards" granted by the Ghent Film Festival, or a double nomination to the IFMCA AWARDS (The International Film Music Critics Association) for his score of the animation movie "Capture the Flag". "The Mauthausen Photographer" was nominated for "Best Orchestral Score" at the XI Gaudí Awards and the II Spanish Audiovisual Music Awards.
His music and performances as an orchestra conductor have been released by prestigious Hollywood film soundtrack record label Varèse Sarabande, Quartet Records, Rosetta Soundtrack, among others. Navarro is the father and director of FIMUCITÉ, the world-renowned Tenerife International Film Music Festival (www.fimucite.com), which celebrated successfully its 13th year in September 2019. The festival is a reference in the universe of film music. Maestro Diego Navarro has consolidated an important international role promoting film music, becoming one of the most prestigious figures conducting live film music concerts.
Diego Navarro is a member of the Spanish Film Academy, World Soundtrack Awards Academy, SGAE and in 2019 he has been invited to join the EFA (European Film Academy).
The awarded composer combines his career scoring music for films & TV, and conducting film music concerts at FIMUCITÉ and other important film music festivals and concerts around the world.